Research
Our research is conducted in real-life settings. We work with local communities active in conservation, mining, tourism, agriculture and other sectors. After thorough analysis of the social system, we propose interventions to improve the ongoing processes of sustainable community development. These solutions can make an investment in sustainable development more efficient in time and resources which ultimately benefits the communities, and scientists and practitioners of organizations offering opportunities for development, such as Governments, development organizations and private companies.
Some examples of our research projects: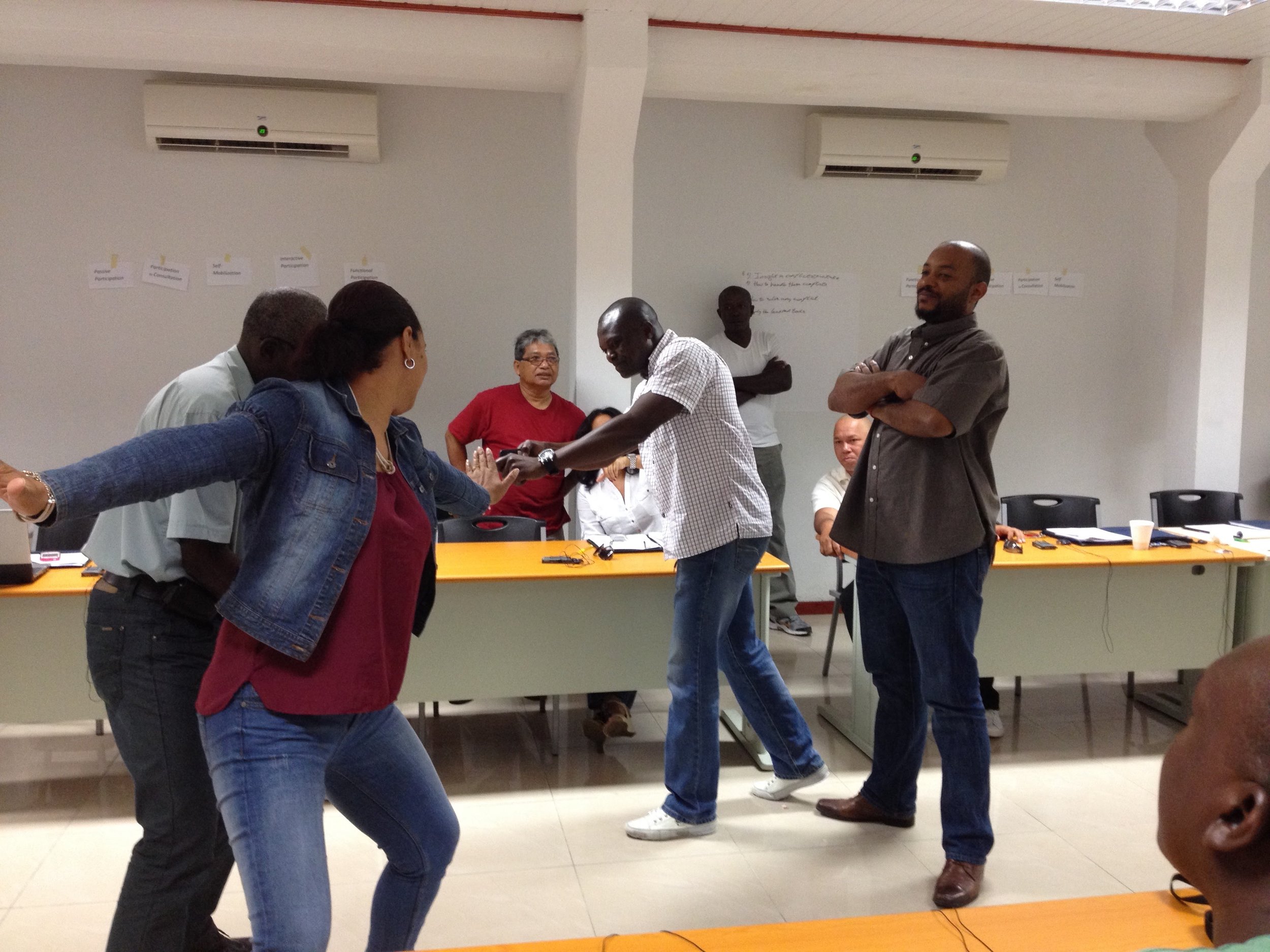 Influx of foreigners in Vilcabamba, Ecuador
Understanding the perspectives of older residents about the influx of foreigners coming mostly from developed countries to live in their community.
South Suriname Conservation Corridor
Aligning the perspectives of indigenous peoples, conservation organizations, Government, scientists and civil society to manage 7.2 million hectares forest
RESEARCH & DEVELOPMENT TOOLS
We use participatory research tools to solicit perspectives from communities and find ways to bring these perspectives into reality. Our tools are founded on the principles of conflict analysis because we believe that conflicting perspectives are the cause of many problems in sustainable development.
TOOLS
The Sondeo, is a qualitative data collection tool used to gather baseline information about a specific situation or issue. The Sondeo is carried-out by a multidisciplinary team using informal dialog to collect data. We use this methodology to gain an understanding of the issue/conflict through the eyes of the different stakeholders, understand their positions and interest, existing power relations, and in general gather information that can be further analyzed by the team.
The Social Polygraphy beyond a data collection tool, it is a process that engages communities and development researchers as partners to discover the community's past, present and future aspirations through drawings and discussions of the territory. Also called Social Cartography, there are many methodological guides that can be used in this process, POF follows the methodology developed by Fundacion Fundaminga from Colombia.

The Sustainable Livelihood Systems Framework helps us analyze the sustainability of the livelihood system of targeted groups. The framework looks at the systems components: assets, policies/structures, livelihood strategies and outcomes, and it's vulnerability context, to asses the systems sustainability. We use this framework to focus on finding the potential conflicts that can arise from the interaction of the different components of the system.

The Model for the Analysis of Potential Conflict in Development (MAPCID) is a research analysis tool that can be used when organization/program wants to initiate a developmental change in a community, such as a water program or establishment of a school. The researcher can identify discrepancies between what the community and the program each want, and then strategically intervene so that conflict is unlikely to occur.

The VIEW research model is an analysis tool used when a community is facing environmental uncertainty such as climate change. The tool gives insight into the decision-making process of a community, more specifically, how the community crafts a path towards sustainable development. POF scientists present a set of indicators for wider use to track how a community's view is constructed. The VIEW model is described by POF specialists in the following book, which can be ordered
"This accessible volume offers practical tools to help outsiders who work with indigenous communities to understand how these people's history, values and aspirations for the future shape their view of climate change and illustrates how confict management approaches can engage indigenous and scientific knowledge to address climate change challenges." - Marianne Schmink. Professor Emerita and Distinguished Teaching Scholar, University of Florida
"It has been quite some time since I read a book that so easily integrates the art and science of development work into a new and coherent methodology and framework. Smith and Bastidas do what few have managed to do - that is, to jump the proverbial fence and examine the views and values of an indigenous group of people and make that the starting point of a persuasive , healthy and successful development project." - Brian Polkinghorn, Distinguished Professor, Department of Conflict Analysis and Dispute Resolution, and Executive Director, Bosserman Center for Conflict Resolution, Salisbury University